Evidence of Impact
Before making a purchase, it's wise to seek out reviews and experiences from other organisations already using NetSupport Notify's desktop alerting tools to discover its evidence of impact. 
Learn more from our selection of case studies, testimonials, reviews and articles!
0
Users worldwide
0
Countries sold in
0
Years of development
Testimonials
Take a look at these comments from NetSupport Notify customers to discover the impact it has had in their school or company.
"Awesome Notification & Alert Software. Instead of calling around to each department, we can now send a message out when we are going to conduct a fire drill or restart a server. Saves a bunch of time."
Hospital & Health Care
Used NetSupport Notify for 1+ years
"The software is very slick and allows us to send messages out to people quickly across school. The support we receive is also second to none and resolve issues promptly."
St Anselm's Catholic Primary School
Used NetSupport Notify for 4 years
"Exactly the product we needed at a great price! The software also shows who has read and acknowledged the alert from the central admin console and even gives us the ability to brand the pop-up notice with our own logo."
Automotive 
Used NetSupport Notify for 2+ years
"Ease of use, open the software, type in your notice, select the users – and off it goes. Invaluable piece of software to keep users informed of important notices or events."
Government Administration
Used NetSupport Notify for 2+ years
"No expensive lockdown alarms and significantly improves school processes as important messages don't get missed in email."
Meridian Trust 
Used NetSupport Notify for 5+ years
"Low resource demands, easily integrates into Active Directory. Great tool for getting important notifications right in front of staff when you need to."
Banking 
Used NetSupport Notify for 1+ years
Whittington Health NHS Trust
We currently use NetSupport Notify during critical outages and planned downtime to inform our 6000+ users instantly.
State Governmental Agency
Excellent response to customer needs. Product has been extremely useful in emergency situations.
Ivybridge Community College
NetSupport Notify is great for providing the extra reassurance for safeguarding. On a large campus, it can become an invaluable tool for communicating important messages.
Sunnyside Academy
NetSupport Notify is used throughout the school for all manner of notifications, from everyday messages to technical and alert messages.
Kettering General Hospital NHS Foundation Trust
NetSupport Notify allows us to distribute the console to several departments who can then send targeted notifications with differing levels of priority.
Wayne County Government
Open NetSupport Notify, type in your message, select the users and off it goes! Invaluable software to help keep users informed of important notices.
Rentenbach Inc
NetSupport Notify is a great way to notify users of system issues and know that you've got direct visibility on their screens.
Bloor Homes
We find NetSupport Notify to be a cost-effective, mature product. It has helped save money and time and increased productivity.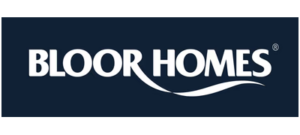 St Joseph's Health
NetSupport Notify is extremely easy to use. Having the option to schedule the delivery of messages is
great as well.
Reynolds Auto Group
We are able to push desktop notices to all of our users across 8 remote sites with no effort!
Southwest Airlines Co.
NetSupport's customer support is very helpful – our Account Manager is readily available.
Monroe County Government
NetSupport Notify is easy to use and the messages are clear.
EOL IT Services Ltd
The software notifies our staff of events around the building in a nice clear interface – a colourful message on screen telling them all they need to know.
Furze Down School
NetSupport Notify is reliable and easy to use and gave us the confidence that all users will be able to use it in an emergency.
St Anselm's Catholic Primary School
I love the simplicity of this software to quickly compose and send messages to users and computers across the school.
Ormiston Forge Academy
NetSupport Notify helps us with our lockdown procedures.
The Meadows Primary Academy
It has vastly improved our efficiency in the office and for passing messages to classes and other members of staff.
The Orchard School
I love the ability to quickly send a message to a group of users and computers – no more running around the classrooms!
Farmers State Bank
Excellent software for pushing critical notifications out to staff.
South London and Maudsley NHS Foundation Trust
NetSupport Notify offers a cost-effective solution for broadcasting messages across your organisation.
Hethersett Academy
Used here on a daily basis, NetSupport Notify is invaluable for IT service information and urgent messages.
Trinity School
We use NetSupport Notify as it's the quickest way to communicate with staff when we need to. It just works!
Village of Bartlett
Great product! We've been using it for over 9 years and have never considered another product.
Nashville Court of Clerk
We use NetSupport Notify for emergency notifications in the event of adverse weather or active shooter situations.
Julius Kühn-Institut
When employees are busy and receive countless emails every day, a popup is still the best way to reach them quickly and securely!
Alpen-Adria-Universität Klagenfurt
We use NetSupport Notify in our building as an alarm tool and for our annual evacuation exercise. It works reliably and gives us the option of sending targeted alarm messages to everyone, to location groups, or even to specific device groups (e.g. large format displays) in the event of a fault. When deciding which product to use, broad platform support was particularly important to us
Albany State University
NetSupport is a great company that provides excellent customer service.
All new corporate whitepapers!
With 21 million installations across the globe, NetSupport's products are tried, tested and trusted by businesses large and small. Our whitepapers spell out exactly why, covering how our technology works for you to keep your organisation secure, efficient and operational.
Check out our whitepapers to see the gains your organisation could make with NetSupport's solutions on board!